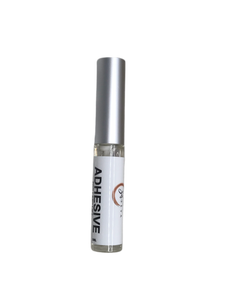 SerBeya Stronghold Lash & Brow Adhesive
Regular price $18.99 Sale
 

"One of the BEST adhesives I have found."

Ser Beya Stronghold Adhesive is used to attach lash lift shield onto the eyelid and to adhere the lashes to the top of the shield during the lash lift procedure.  Ser Beya adhesive is hypoallergenic, suitable for even the most sensitive client and helps to keep lashes in place during the treatment.  
BUY (3) OR (5) TUBES AND SAVE!
+ A patch test is always recommended + 
Available in 5ml.  The adhesive is a bit thinner so you don't use as much adhesive as other brands.  Store at room temperature.  Unopened good for up to 18 months!
Shipping & Returns
SHIPPING POLICY: SerBeya processes and ships orders M-F excluding major holidays. Orders will be processed within 1-2 business days. 
LOST OR STOLEN SHIPMENTS: Serbeya is not responsible for lost or stolen shipments.  When your orders ships, you will be sent a tracking number, it is your responsibility to track your package.  USPS will have the most up-to-date tracking information. 
PRODUCT AVAILABILITY: If a product in your order is out of stock, we will notify you within 2 business days and either hold your order to ship in full or will ship your backordered item separately. 
RETURNS: all sales are final
INTERNATIONAL SHIPMENTS: SerBeya is not responsible for additional customs fees or taxes.  Any additional costs is the responsibility of the purchaser.  If taxes and/or fees or other such additional costs are refused at the time of delivery, your order will be returned and you will not receive any refund for shipping.