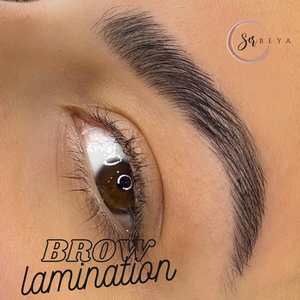 Brow Lamination
Regular price $199.00 $99.00 Sale
"Brow Lamination has been such an amazing addition to our salon and clients are loving their fuller brows. The clients with the thinnest brows have the most amazing transformation and seeing their confidence soar never gets old. Although this service doesn't have the longevity of microblading, this is super affordable and is suitable for everyone and we love seeing clients come back" -Danielle
"I love the courses offered through Bella Nova. The educators care about my education and offer amazing support even after I am certified. The training is thorough and super affordable. Highly recommend! -
Brow Lamination is the hottest brow trend to increase in popularity since Jan 2020.  It is exploding across the US and is more affordable than the very popular Microblading service.  This is ideal for everyone especially clients with thin or patchy brows.
**High profit margin as the average service price is $80 and cost per treatment is $5-$7.
Benefits of Brow Lamination:
-brows look more sleek and instantly fuller with a perfect shape that lasts up to 8 weeks
-solutions come in airless pump top bottles which keeps products fresher, lasting longer, and it eliminates waste.
-up to 20 treatments per bottle
Certification includes:
Demo tutorial, manual pdf, aftercare instructions, brow kit, ongoing support from educators, client consent form, official certification upon completion
Brow kit includes: adhesive, solutions 1 & 2, nourishing step 3, precision isolator, brow comb, combination applicator pack
Shipping & Returns
SHIPPING POLICY: SerBeya processes and ships orders M-F excluding major holidays. Orders will be processed within 1-2 business days. 
LOST OR STOLEN SHIPMENTS: Serbeya is not responsible for lost or stolen shipments.  When your orders ships, you will be sent a tracking number, it is your responsibility to track your package.  USPS will have the most up-to-date tracking information. 
PRODUCT AVAILABILITY: If a product in your order is out of stock, we will notify you within 2 business days and either hold your order to ship in full or will ship your backordered item separately. 
RETURNS: all sales are final
INTERNATIONAL SHIPMENTS: SerBeya is not responsible for additional customs fees or taxes.  Any additional costs is the responsibility of the purchaser.  If taxes and/or fees or other such additional costs are refused at the time of delivery, your order will be returned and you will not receive any refund for shipping.